Commercial and domestic work undertaken


Stump Grinding
We have 3 different stump grinding
machines available.
While trees are a natural part of the
landscape, they may sometimes require
removal for whatever reason. Once
removed, homeowners are often left
with nothing more than an unsightly
stump. However, we are here to remove
tree stumps, and with 3 stump grinders
we are able to remove large and
awkward residential stumps & yes we
do specialise in this and will have your
landscape looking as nice as it did
before.
Tree Work & Section Clearing
To further develop your section, you
may have trees and shrubs which need
to be completely removed.
We can identify any native trees which
may impact your development, and
clear your section ready for your
construction to begin.
We'll also dispose of all of the green
waste for you.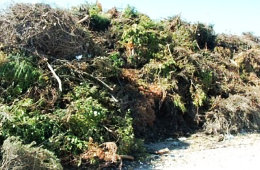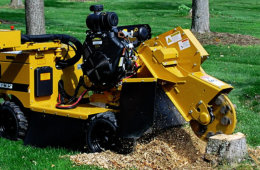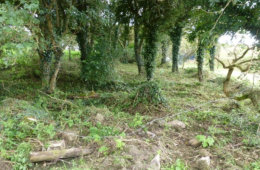 Gardening / Garden Work
Whether you've got too much time on
your schedule to give your garden the
attention it deserves, or when you've
got a project you're planning that needs
some outside expertise. If you need a
gardener our

gardening services

are
the ones you'll need!
General Gardening, Weeding &
Pruning:
When to prune is important.
While it can technically be done at any
time of the year, arborists recommend
trimming trees in the late winter or
early spring while they are dormant
(i.e. not growing). This helps reduce or
eliminate the amount of sap flow from
the stump, allowing the tree to retain
more of its nutrients.
Lawn Mowing
Hedge trimming
Simple tree surgery
Gardening, garden clearance,
general garden work and garden
rubbish removal, we do it all.
Tree Removal small medium or
large
Thinning/Pruning/Shaping
Hedge Cutting / Removal
Section Clearing / Tidy up
Weeding
Property & Garden Maintenance
Rubbish Removal
Garden work Waihi
Rotary Hoeing
We can rotary hoe your section or small
block in preparation for a new lawn or
large garden.
Advantages of rotary hoeing
The rotary hoe can be used to control
weeds that emerge shortly after
planting when rainfall has not been
sufficient to activate pre-emergence
herbicides. The rotary hoe causes very
little disturbance of crop residue,
thereby enhancing infiltration and
preventing erosion. Herbicide use may
be reduced if the hoe substitutes for
chemical application. It buries little
crop residue and doesn't compact or till
deeply. Thus, impact on erosion and
water quality issues is minimal.
It can maintain crop residue coverage,
break up a crusted soil, and offer weed
control while limiting compaction and
saving fuel or an additional herbicide
treatment. So consider using your rotary
hoe, or give us a call and we can do it
for you.
Hedge Cutting / Hedge Trimming
New hedges should be pruned from
an early stage to establish a shape
and prevent leggy, unhealthy
growth. The amount you prune
back will depend on the type of
hedge.
Start shaping the hedge as soon as
practical
- a formal hedge whether new
or established, should be tapered so
that it is wider at the bottom than the
top, ensuring the lower part will get the
sunlight it needs for healthy growth.
Once the hedge is established, regular
maintenance will ensure it keeps
healthy and neat.
Hedge cutting season and the frequency
of cutting depends on the species, but
as a rule of thumb, formal evergreens
like box hedges should be trimmed
around two to three times a year during
the growing season (around October to
February); and some fast-growing
conifers like Leylandii may need
trimming more frequently to keep them
in control. Do not cut conifers after the
end of March. Stocky deciduous hedges
like beech or hornbeam should be cut in
late March, and if major trimming is
required, do that in late August whilst
the plant is still dormant.
Always remember, it is important not to
cut too early in the year so as to avoid
disturbing nesting birds.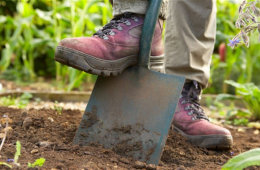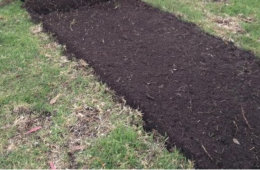 Services
provided By More Than Stumps
We are specialists in the removal of
large and awkward stumps.
Orchard/farm work and shelter rows.
Commercial and domestic work undertaken
Satisfaction and best pricing guaranteed.
We provide a wide range of tree and general property services. Some of our key services are listed here, but we can
provide other services on request.

Wood Chipping
Wood Chips—The Secret to Effortless,
Inexpensive

Biodynamic

Gardening
Why wood chips?
You can actually use virtually any
organic material for mulch but wood
chips seem to be one of the best, as
they are concentrated sources of carbon
that serve to feed the complex soil
ecology. Typically, carbon is one of the
nutrients that is far too low in the soil.
Additionally, by covering the soil around
your plants and/or trees with mulch,
you mimic what nature does naturally,
and in so doing, you effortlessly
maximize the health of the soil. And soil
health, as I've discussed in many
previous articles, is the key to growing
nutritious food.
Actually, the effortlessness comes after
you do the hard work of moving the
chips to where you need them to be.
But once there, over time they work
their magic and virtually eliminate the
most concerning garden tasks, which is
weeding, watering, and fertilizing.
We can supply good quality Wood
chips.
Mulching
'Mulch' is a protective layer of material
that is spread 3-6 inches deep on top of
exposed soil between plants. Mulch is
by far the best way to preserve the
water in your soil and can be a very
effective way of feeding your soil and
regulating growing temperatures. Mulch
can be almost anything: straw, grass
clippings, corn cobs, pea gravel,
chipped bricks, bark chips, leaves, peat
moss, seaweed, wood ashes, sawdust
and so on. Bark chips can be purchased
at most garden centers. They can be a
bit pricey and do not decompose very
rapidly but they will preserve soil
moisture and eventually help your soil –
and they look awfully nice in the
garden.
We can supply good quality mulch
delivered to your place at very
reasonable prices.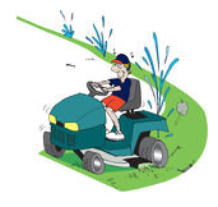 Tractor & Ride-on Mowing
Lawn mowing, we can mow your Life
Style Block or large sections. We have a
ride on lawn mower which gets the job
done quicker. Please contact us for a
quote.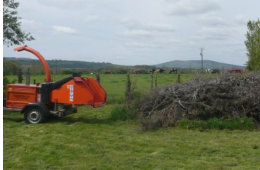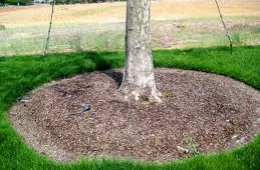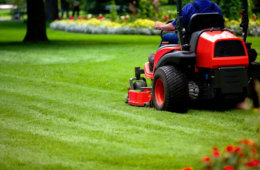 More Than Stumps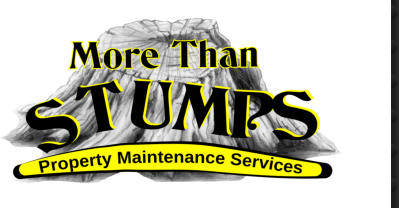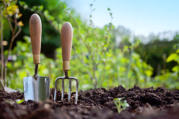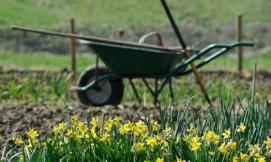 Complete garden care for home, or business.
Experienced gardeners providing quality work.
Tree and hedge trimming section maintenance, rental clean ups.
Best prices, give us a call

Lawn Mowing
Hedge trimming
Simple tree surgery
Gardening, garden clearance,
general garden work and
garden rubbish removal, we
do it all.
NEW Lawn Laying (Sowing)
Establishing a new lawn that is lush, healthy
and largely weed free can be a challenge for
any gardener.
If you

get the right people to do the job

&
the right steps and advice are followed, the
end result of producing a new lawn that is
easy to maintain and looks great is well
worth the time and effort.
Give us a call, we have the gear, and the
expertise to do the job.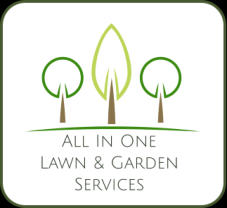 For All Other Gardening
Services